Laurel & Hardy: The Definitive Restorations 1927-1937 1080p Bluray AVC LPCM & DD 2 0-SNAHP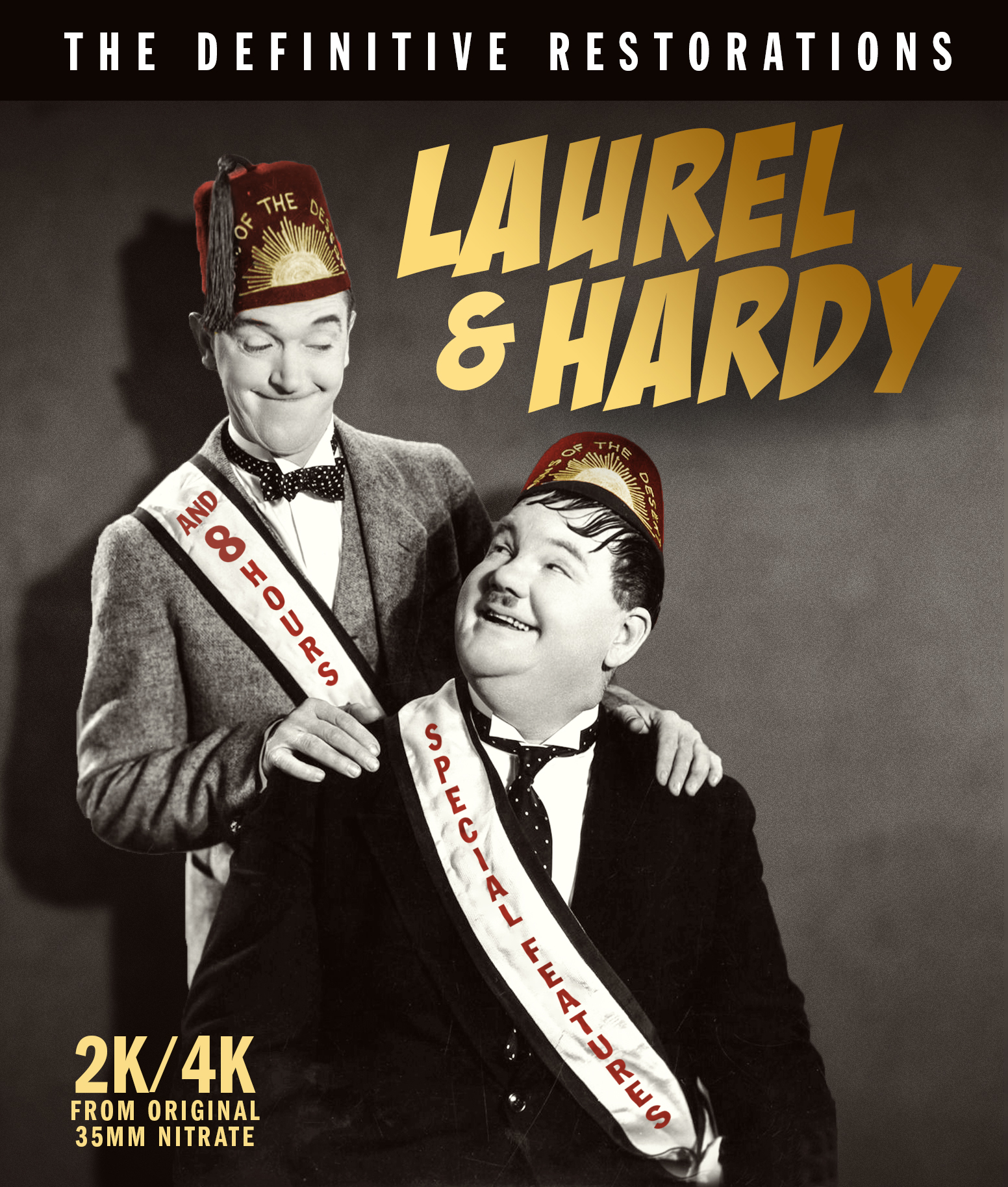 Sons of the Desert (1933)
Director: William A. Seiter
Stars: Stan Laurel, Oliver Hardy, Charley Chase, Mae Busch
Runtime: 68 minutes (taken from iMDB)
Genre: Comedy
Rating: 7.6* (may differ)
Votes: 7656 (may differ)
Release Date: 1933-12-29 (taken from IMDb)
Viewer Rating (TV/MPAA): Passed (taken from IMDb)
Summary: So that he and Stan can sneak away to Chicago and attend the annual "Sons of the Desert" lodge convention, Ollie pretends to be sick, and gets a doctor (who turns out to be a veterinarian) to prescribe a long ocean voyage to Hawaii. Decked out in leis and strumming ukeleles, they return home only to learn that the ship supposedly carrying them has sunk. Their hastily- contrived tale of "ship-hiking" their way back cuts no ice with their wives, who've been at the movies watching a newsreel of the lodge's convention parade, starring… guess who?
Direct Download Links:
---
Please Note:
1.
:    3H2SmHvNvctjrt5eaW47yRuuJ5wVywTg7D
2. If any

is required, it will be the domain of the site – sn___.it.
3. If you're taken to FileCrypt – please enter the password, solve the captcha and click on the download DLC button –
Use the DLC on JDownloader2 or dcrypt it to get access to the links.

4. Please use the latest version of 7-Zip or

(Windows), p7zip or unrar (Linux) and Unarchiver or Keka (Mac) to extract the files, depending on the file format.
5. If u get error SSL_ERROR_RX_RECORD_TOO_LONG on zippyshare links try with
Thank you for your understanding and we hope you enjoy the content