The Best of British Transport Films 2019 1080p Blu-ray AVC LPCM 1.0-PzD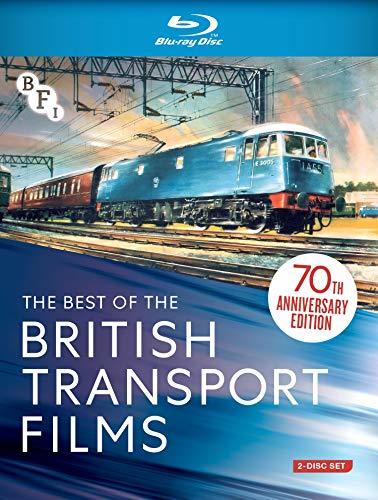 Farmer Moving South (1952)
Director: Array
Stars: A
Runtime: 17 minutes (taken from iMDB)
Genre: Short
Rating: 7.9* (may differ)
Votes: 7 (may differ)
Release Date: 2006-05-29 (taken from IMDb)
Viewer Rating (TV/MPAA): (taken from IMDb)
Summary:
Presenting the Best of British Transport Films (BTF) – newly remastered in stunning High Definition for the very first time to celebrate the 70th anniversary.
A descendant of the British sponsored documentary tradition, British Transport Films was established in 1949 to focus a spotlight on transport as a Nationalised undertaking, to create an appetite for travel and to entice the public to use nationalised transport. Over a period of more than 35 years, BTF produced an unrivalled documentary film legacy for generations of film and transport enthusiasts.
This new 2-disc Blu-ray compilation gathers together 21 films representing the cream of the celebrated BTF collection. Classics including John Schlesinger's Terminus (1961) have all been newly digitally remastered to 2K from original film materials by the BFI, whilst Geoffrey Jones' legendary homage to progress, Rail (1967) has been restored in 4K by the BFI National Archive.
Direct Download Links:
---
Please Note:
1. If any

is required, it will be the domain of the site – sn___.it.
2. If you're taken to FileCrypt – please enter the password, solve the captcha and click on the download DLC button –
Use the DLC on JDownloader2 or dcrypt it to get access to the links.

3. Please use the latest version of 7-Zip or

(Windows), p7zip or unrar (Linux) and Unarchiver or Keka (Mac) to extract the files, depending on the file format.
4. If u get error SSL_ERROR_RX_RECORD_TOO_LONG on zippyshare links try with
5.
:    3N4s68NUrrySoHuS2DDPpmEHQVzsL1LDag
Thank you for your understanding and we hope you enjoy the content